E-BIKE COOP with Ciclofficine del Teatro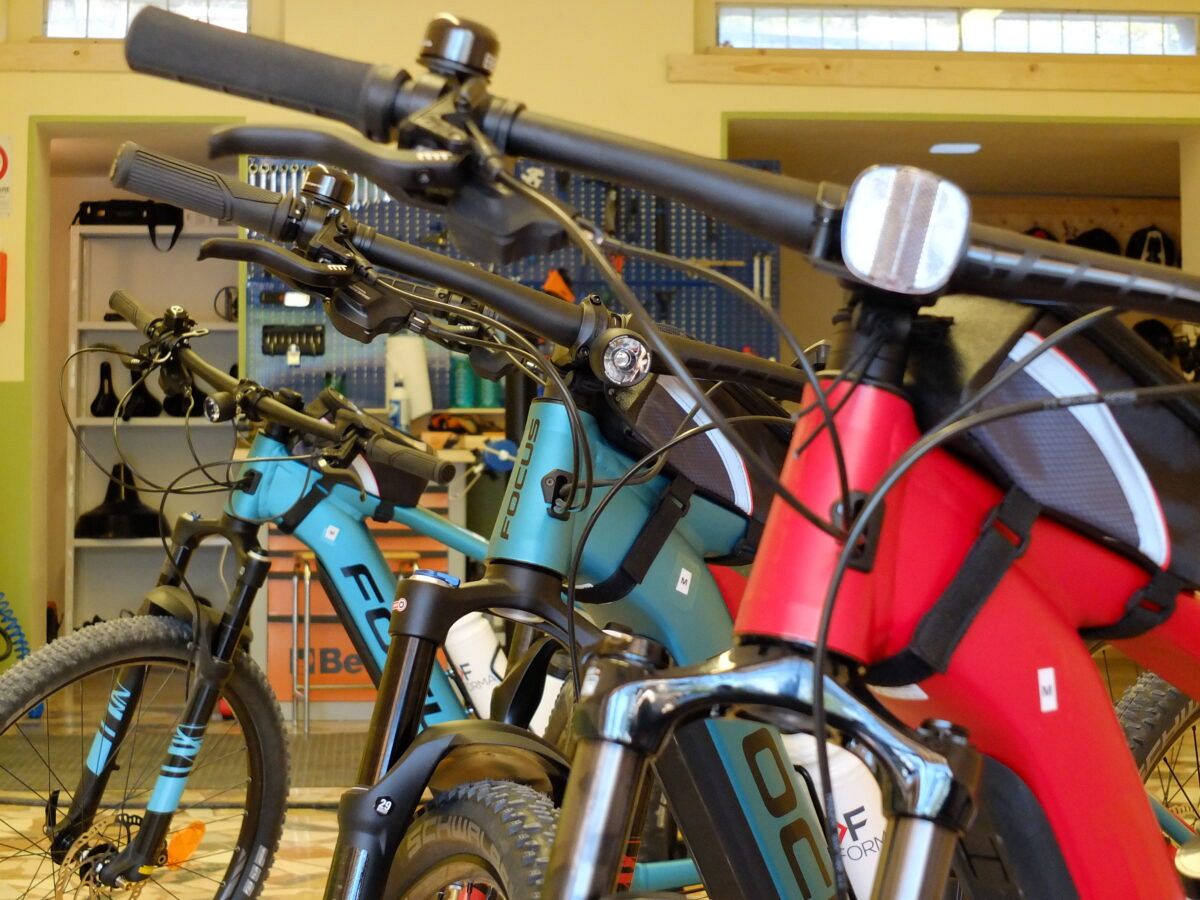 ECO-TOURISM      ECO-SPORT      ECO-BIKE with "Ciclofficine del Teatro"!
A new eco-friendly frontier to discover and experience the Val d'Orcia in total empathy and respect!
The Teatro Povero Cooperative of Monticchiello travels along this path that has been traveled by many, but with a project of high social value, in an exceptional location: Bagno Vignoni!
BIKE-COOP, our Ciclofficina, like the Cooperative, is a meeting and exchange place, a welcome point for the most interested tourist, a starting point for the most demanding agonist and arrival point to relive together the emotions that only the saddle can give…
Slow Tourism is what we want to encourage, the one that respects the places it touches, because visiting our land should establish the bases to see it again, just like today!
The "Ciclofficine del Teatro" propose Electric Bikes with pedal assistance studied in the smallest details, from the preparation to our specialized personnel, to the saddle with direct assistance.
JARIFA2
Bosch motor cx or Bosch Active Plus
Battery 500 w / h
Bosch Standart Charger
Magura MT4 brakes
At your arrival you can choose between different models, also suitable for children, look here!
We offer a full day rental of € 55 per person
You can also choose half a day for the discounted price of € 40!
ask for your personalized package!
IN THE PRICE:
HELMET
APP Val d'Orcia Outdoor
GIAFIA AND REPAIR KIT
SPARE AIR CHAMBER RUBBER LEVERS AND PUMP
BOTTLE
PHONE HOLDER
EASEL
RC POLICY
PADLOCK
Ask for a personalized guide, our ENVIRONMENTAL EXPERT, to visit the Val d'Orcia in the hands of a connoisseur of authentic places, far from commercial routes …
Travel with us "Ciclofficine del Teatro", pedaling with pleasure has never required so little effort!
the shop is located in Bagno Vignoni, address Strada di Bagno Vignoni n.1, cap 53027 – Siena
in front of the shop, free parking is available with a parking disc, a paid parking is just a few meters away
the shop is open every day from 9.00 am to 6.30 pm
info and details tel. +39 333 2946755